Dublin, Ireland – April 27th 2011 – BitRabbit is pleased to officially announce the release of Brad Mitchum – Lost In Time for all bada devices through Samsung Apps.
Brad is an archeologist who has travelled the four corners of the globe in search of lost cities and legendary objects. After discovering and investigating a mysterious talisman, he is thrown back in time and must fight off waves of attacking metallic balls to restore the talisman and find his way home.
Brad Mitchum is lost in time and he doesn't see the funny side.


Shoot the bouncing balls:
Brad Mitchum – Lost in Time is a challenging arcade game including 3 high action game modes:
– Story: main quest featuring cinematic sequences and progressive difficulty through 5 worlds;
– Pure: an arcade classic mode;
– X-Trem: a special extra-difficulty mode with combo systems for hardcore players.

Developed by Angel Software and Naaty Design, using BitRabbit's RabbitFactory cross platform middleware, Brad Mitchum – Lost In Time is available for every feature phone and smartphone running bada OS (Wave, Wave II, Wave 525, Wave 533, Wave 575, Wave 723). Offering true retro gameplay and visuals, it will provide several hours of fun and engaging gameplay.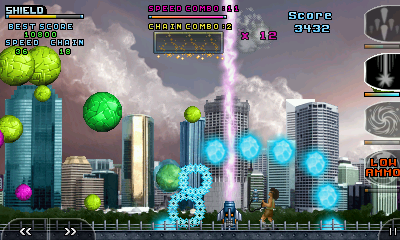 The smartphone version of Brad Mitchum – Lost In Time can be found here
http://www.samsungapps.com/topApps/topAppsDetail.as?productId=G00000717703

or here for the feature phone version
http://www.samsungapps.com/topApps/topAppsDetail.as?productId=G00000660058
Other versions for iOS, Intel AppUp, Android, GameTree TV and Symbian will be released in a near future.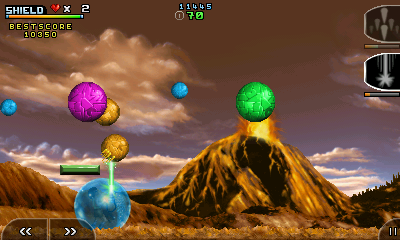 For more information and screenshots : https://www.naaty-design.com/bradmitchum
Brad Mitchum on Facebook http://www.facebook.com/profile.php?id=100000142403847


About BitRabbit:
BitRabbit is a game developer based in Dublin, incorporated in 2004. BitRabbit was amongst the first mobile game developers to have native Symbian and Windows Mobile distributed Over The Air by 1-tier carriers like Orange, KTF or T-Mobile (back in 2005). We also develop and licence a true cross platform middleware, the RabbitFactory, highly optimized and very friendly to use. With a unique source code, deployment can be done on Windows (XP, Vista and 7), MacOS X, iOS, Android, Bada and Symbian. BitRabbit is also a work for hire studio, with some high profile porting jobs like Platypus (Astraware) or Azada TM (Big Fish Games).
More info can be found online at http://www.bitrabbit.net or on Twitter at http://twitter.com/BitRabbit.