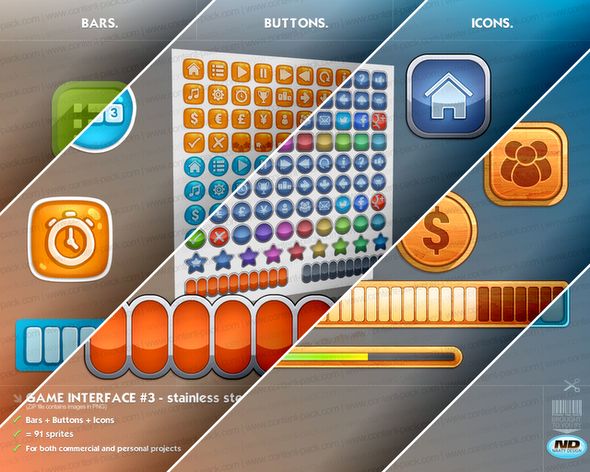 You are looking for placeholder graphics to prototype your game?
You need to quickly build a mock-up because a picture is worth a thousand words?
Your graphic designer is reported missing and you are stuck with your project?
Well, maybe it's about time to consider buying some royalty-free assets.
450 sprites (from vol. 1 to vol. 5).
Five 2048×2048 sprite sheets full of buttons, icons, energy bar, level select screen, achievement, score, you name it:
Get ready to set your interfaces up!