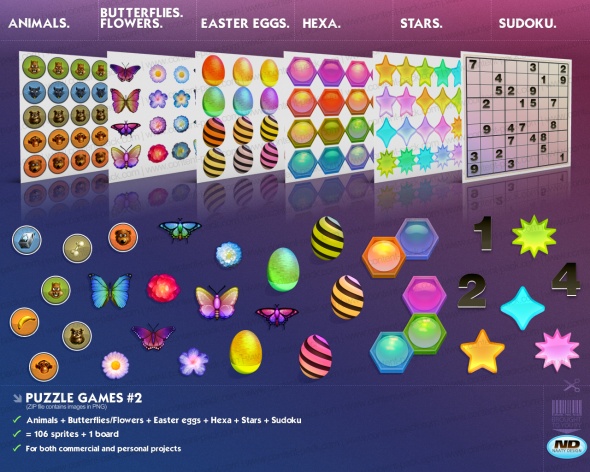 Prototyping a match-three game? Building a Sudoku?
Well, don't look further, this new royalty free content pack is for you : « Puzzlegames volume 2 »
This pack features 106 sprites + 1 board /background dedicated to all puzzle games with match-3 gameplay, Sudoku and so-on.
Royalty Free Content Packs: 1941 royalty free sprites + 5 backgrounds and counting!